United Way NCA Will Host Its Annual Project Community Connect in Fall 2021
Jun 22, 2021
The weeklong event in October provides essential services to those at risk of or experiencing homelessness, as well as the National Capital Area's ALICE population. Here's how you can get involved.
June 22, 2021 – Mark your calendars! United Way of the National Capital Area's annual Project Community Connect (formerly known as Project Homeless Connect) is taking place from Monday, Oct. 18 through Saturday, Oct. 23, 2021.
Project Community Connect (PCC) focuses on achieving equity for all community members, regardless of race, gender, income, ability or zip code. Through in-person and virtual events, PCC provides essential services to those at risk of or experiencing homelessness and the ALICE (Asset Limited, Income Constrained, Employed) population in Washington, DC and surrounding counties in Virginia and Maryland.
What to Expect
PCC workshops, which focus on things like writing resumes, financial stability, food access, early childhood education and more, are aimed toward assisting our neighbors who earn above the Federal Poverty Level, yet are not eligible for assistance (ALICE population), hindering their ability to afford basic household necessities.
In 2020, we hosted both in-person meals and resource kit deliveries, as well as virtual workshops. United Way NCA partnered with community organizations, providers and partners, such as Starbucks and DC Central Kitchen, to provide resource kits and to host PCC's virtual workshops focusing on food access, basic needs, education, economic opportunity and health.
While PCC 2021 details are being finalized in the months ahead, participants can expect workshops focusing on health and wellness, education and economic opportunity. Workshop discussions will include topics like college access for young people; continuing education for adults; budgeting and saving during a crisis; how to build a resume and LinkedIn profile; healthy eating on a budget; stress and anxiety management; chronic disease prevention; and much more. All discussions will be led by United Way NCA and our trusted nonprofit community partners, ensuring all information is accurate and helpful to the populations we serve.
Stay tuned for our 2021 workshop schedule! We will announce details on our website in the weeks and months ahead as workshops are confirmed at unitedwaynca.org/pcc. You can watch recordings of the 2020 PCC virtual workshops here.
How to Get Involved
There are myriad ways to become involved with PCC! This annual event would not be possible without the support of donors, corporate partners, regional nonprofits and volunteers.
To donate to PCC and other United Way NCA initiatives like it, click here. You may also make an in-kind donation to PCC by contacting us at pcc@uwnca.org to find out which items we're collecting this year.
If your organization, corporation or business would like to partner with United Way NCA, click here to become a PCC Community Partner or here to become a PCC Community Advocate.
Volunteer with us! United Way NCA is always looking for new and returning volunteers to support our programmatic work, especially big events like PCC. Click here to register to become a volunteer.
To find out more information on United Way NCA's upcoming Project Community Connect, head to unitedwaynca.org/pcc and stay up to date on all of our events by signing up for our quarterly newsletter here.
About United Way of the National Capital Area
United Way of the National Capital Area improves the health, education and economic opportunity of every person in the National Capital community. United Way NCA has been improving lives by creating measurable impact in the District of Columbia, Northern Virginia, and Montgomery and Prince George's counties for more than 45 years. In 2020, United Way NCA was among 384 organizations across the United States to receive a generous transformational investment from novelist and venture philanthropist, MacKenzie Scott. For more information about United Way of the National Capital Area, visit UnitedWayNCA.org.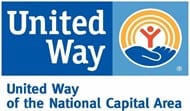 Jul 24, 2023
blog
Health Disparities: Creating Health Care Equity for Minorities
Despite significant advancements in health care, disparities persist among marginalized populations in the United States. While medical breakthroughs and improved access to care have benefited many, there are still profound […]