United Way NCA Expands Its Health Program to Include COVID-19 Vaccinations
Jun 30, 2021
At the start of a weeklong health fair event celebrating Juneteenth, United Way of the National Capital Area announced it will now be offering a comprehensive expansion program to reduce the number of COVID-19 cases and death rates affecting Black and Brown communities throughout the DC area.
June 30, 2021 – The inequities that exist in America's health care system are discouraging at best and life-threatening at worst. Throughout the COVID-19 pandemic, Black, Indigenous and Latino people have experienced higher rates of COVID-19 cases, hospitalizations and deaths compared to white people, and currently in Washington, DC, Black residents account for more than eight in 10 coronavirus cases in the city.
United Way of the National Capital Area is on a mission to improve the health of all community members and increase equity in health care access. In February, we announced our partnership with Choose Healthy Life, 10 local Black churches and Quest Diagnostics, bringing free COVID-19 testing to Black and Brown communities in the National Capital Area that are often overlooked. Now, we are expanding the work.
June 17 marked the beginning of a nine-day Juneteenth celebration held with our partners throughout the community, featuring COVID-19 testing, Juneteenth historians, health fairs and health screenings, workouts and much more. On that day, we announced at a town hall event that began with United Way NCA's participation in the Choose Healthy Life Black Clergy Action Plan (CHL)—a historic multi-city initiative that aims to raise awareness and educate the Black community on COVID-19 and other health disparities, develop infrastructure and advocacy and, most importantly, provide access to COVID-19 testing for high-risk communities through the Black church, the oldest and most trusted institution in the Black community. We are now expanding the programmatic work to include COVID-19 vaccinations and more.
This expansion will remove barriers and increase equitable access to and distribution of COVID-19 testing and vaccinations throughout the region. United Way NCA's programmatic work ensures no one is left behind when it comes to education and access as we continue to meet the demands of the ongoing pandemic and our region's recovery head on.
United Way NCA's program uses a four-pronged approach to reduce COVID-19 cases in Black and Brown communities, including testing, vaccinations, education and awareness, and free transportation to testing and vaccination appointments. United Way NCA convened Quest Diagnostics, CareFirst BlueCross BlueShield (CareFirst) and Deloitte as well, all of whom made significant investments for equitable health care. With these new investments, the program has expanded into a region-wide effort to ensure equitable access to COVID-19 resources.
Additionally, CareFirst, as part of its "Better Together Campaign," joined United Way NCA's effort to increase the availability of vaccinations throughout the Washington, DC, Maryland and Northern Virginia regions. CareFirst's long-term goal is to combat other chronic diseases, such as diabetes and hypertension, facing communities impacted by racial inequities and build on United Way NCA's current program to close the equity gap in health care beyond COVID-19.
Deloitte's investment provides capacity to expand vaccinations beyond the 10 churches to cover more of the region, amplify education and awareness and eliminate access barriers by providing free rides through United Way's Ride United program for those in need of transportation to testing and vaccination sites.
To find more information on United Way NCA's programmatic health work, as well as a complete list of future COVID-19 testing and vaccination events, visit here.
About United Way of the National Capital Area
United Way of the National Capital Area improves the health, education and economic opportunity of every person in the National Capital community. United Way NCA has been improving lives by creating measurable impact in the District of Columbia, Northern Virginia, and Montgomery and Prince George's counties for more than 45 years. In 2020, United Way NCA was among 384 organizations across the United States to receive a generous transformational investmentfrom novelist and venture philanthropist, MacKenzie Scott. For more information about United Way of the National Capital Area, visit UnitedWayNCA.org.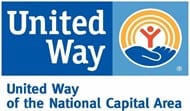 Jul 24, 2023
blog
Health Disparities: Creating Health Care Equity for Minorities
Despite significant advancements in health care, disparities persist among marginalized populations in the United States. While medical breakthroughs and improved access to care have benefited many, there are still profound […]