United Way NCA Opens New Financial Empowerment Center in Montgomery County, Offering Free Financial Services
Apr 29, 2021
M&T Grants $300,000; CAFE Montgomery Partners
SILVER SPRING, MD (April 29, 2021)—United Way of the National Capital Area (United Way NCA) announced today with its partners, M&T Bank and Coalition for the Advancement of Financial Education (CAFE Montgomery), the opening of its new United Way NCA Financial Empowerment Center (FEC) at Montgomery County.
This marks United Way NCA's fifth Financial Empowerment Center in the Washington region. The new FEC and locations in Washington, DC, Prince George's County, Maryland, South County in Alexandria, Virginia, and Prince William's County, Virginia, are currently operating virtually, providing financial counseling and coaching to help residents stretch their dollars during furloughs, layoffs or reductions in income.
"United Way NCA's goal for the Financial Empowerment Centers is to help area residents succeed over academic, social and economic barriers through a two-generational approach focused on children and families," said Rosie Allen-Herring, President and CEO, United Way NCA. "These centers help lift up individuals and put them on a path toward economic opportunity. We opened our first FEC in Prince George's County five years ago and have served more than 100,000 residents throughout the region."
M&T Bank is contributing $300,000 to the development of the Financial Empowerment Center and will provide financial literacy education and other financial resources to the center's future in-person visitors.
"We look forward to partnering with United Way of the National Capital Area to help improve the financial education and stability of Montgomery County's residents," said Cecilia Hodges, M&T's Regional President for Greater Washington and Virginia. "By expanding the availability and coordination of these services, the center's visitors will gain confidence in how to improve credit, decrease debt and increase savings."
Specifically, United Way NCA Financial Empowerment Centers offer direct access to high-quality financial services and guidance in a welcoming, professional environment at no cost. Each FEC brings together the most effective partners to help clients grow income, build assets, manage debt and improve credit—a much-needed resource for a community with many residents facing substantial economic challenges. Services include one-on-one personal and small business financial coaching, workshops, tax preparation by IRS qualified volunteers, housing counseling, virtual libraries and more. Those in need can receive help while practicing social distancing by telephone, video conferencing or by mail.
In addition to the support from M&T Bank, United Way NCA's Financial Empowerment Center at Montgomery County is made possible in partnership with CAFE Montgomery.
"Financial security and economic mobility depend not just on one's job, income and skills, but increasingly on financial education and developing healthy financial habits," said Ronald Jennings, Executive Director, CAFE Montgomery. "This new FEC will provide more opportunities for Montgomery County residents to gain financial skills and resources to better secure their families' futures."
For more information about United Way NCA's FECs, please visit https://financialempowermentcenters.org//.
About United Way of the National Capital Area
United Way of the National Capital Area fights for the health, education and financial stability of every person in the National Capital community. United Way NCA has been improving lives by creating measurable impact in the District of Columbia, Northern Virginia, and Montgomery and Prince George's Counties for more than 45 years. In 2020, United Way NCA was among 384 organizations across the United States to receive a generous transformational investment from novelist and venture philanthropist, MacKenzie Scott. For more information about United Way of the National Capital Area, visit UnitedWayNCA.org.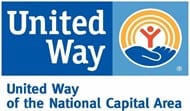 About M&T Bank

M&T Bank Corporation is a financial holding company headquartered in Buffalo, New York. M&T's principal banking subsidiary, M&T Bank, operates banking offices in New York, Maryland, New Jersey, Pennsylvania, Delaware, Connecticut, Virginia, West Virginia and the District of Columbia. Trust-related services are provided by M&T's Wilmington Trust-affiliated companies and by M&T Bank.
© 2021 M&T Bank. Member FDIC.
About CAFE Montgomery
The Coalition for the Advancement of Financial Education's purpose is to promote and deliver high quality financial education to Montgomery County residents of all ages, communities and ethnic groups. Our goal is to provide the necessary tools for making informed decisions about saving, spending, borrowing and managing credit.