Kit Distribution Provides Much Needed Support to Montgomery County Middle School Students
Feb 02, 2022
In 2021, through the generous support and contributions from United Way of the National Capital Area's local partners, 6,531 hygiene, cold weather and healthy snack kits were distributed across the DC region during the week of Project Community Connect (PCC). The event was held from Oct. 18 to Oct. 23 and provided essential services to those at risk of or experiencing homelessness, as well as the region's Asset Limited, Income Constrained, Employed (ALICE) population. ALICE represents the growing number of individuals and families who are working but are unable to afford basic necessities.
In Maryland, 1 in 7 children face hunger, while in Montgomery County specifically the food insecurity rate for 2020 was 13.1%, an increase compared to its 2018 rate of 8%. Students and families at A. Mario Loiederman Middle School—one of the Community Schools that United Way NCA partners with—received kits from last year's PCC. The school has a growing population of newly arrived immigrant students with 55% of its students being from low-income families. These families were already struggling to access basic needs, so the hygiene, snack, and cold weather kits provide much needed support.
"It feels like it should be an easy thing, but you don't notice it all the time or kids in middle school don't want to tell you that they're hungry or whatever it may be. [To have the kits] on hand, ready to give out, and groups of people that can support in that way is greatly appreciated," shares Melissa Kuyumjian, community school coordinator at Loiederman Middle School.
While food insecurity is a growing concern as we continue to move through the COVID-19 pandemic, middle school students are also having to navigate the physical, mental, and emotional changes at their age. The need for students to have access to basic necessities  such as school supplies, hygiene products, clothing and food is greater than before, and will require partnerships like the ones established between United Way NCA and Community Schools, such as Loiederman.
"Collaboration and accessing as many resources as possible are the key to success," shares Kuyumjian. "The more that we establish [United Way NCA's support and] how much we have access to, the more we can collaborate with our internal Loiederman community to really ensure that basic needs of students [are met]."
To learn more about United Way NCA's annual Project Community Connect, visit unitedwaynca.org/pcc
When none are ignored, all will thrive.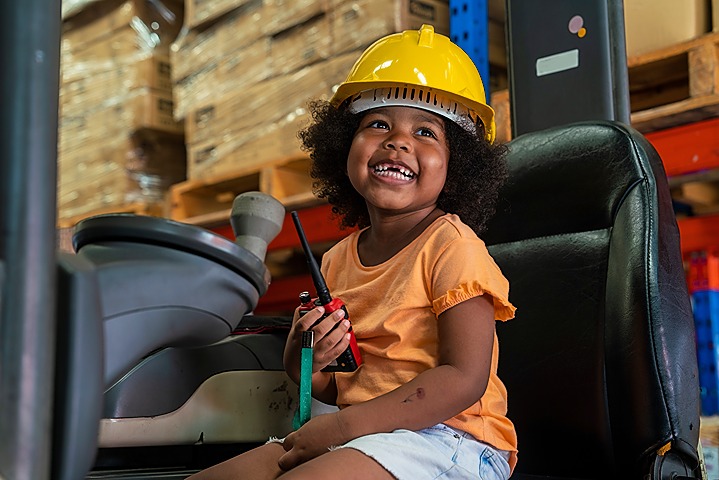 May 19, 2023
blog
Gender Roles and Norms: What Are They & How Do They Affect Children?
Gender norms are deeply ingrained in our society and can significantly impact individuals, particularly children. Restrictive gender norms often limit children's potential and opportunities, affect their self-esteem and mental health, […]
Stay Connected to United Way NCA
Sign up for our newsletter
Our quarterly newsletter, Community Matters, keeps you informed on all things United Way NCA, including volunteer opportunities, news, upcoming events to attend, a letter from our president & CEO, Rosie Allen-Herring, and so much more.