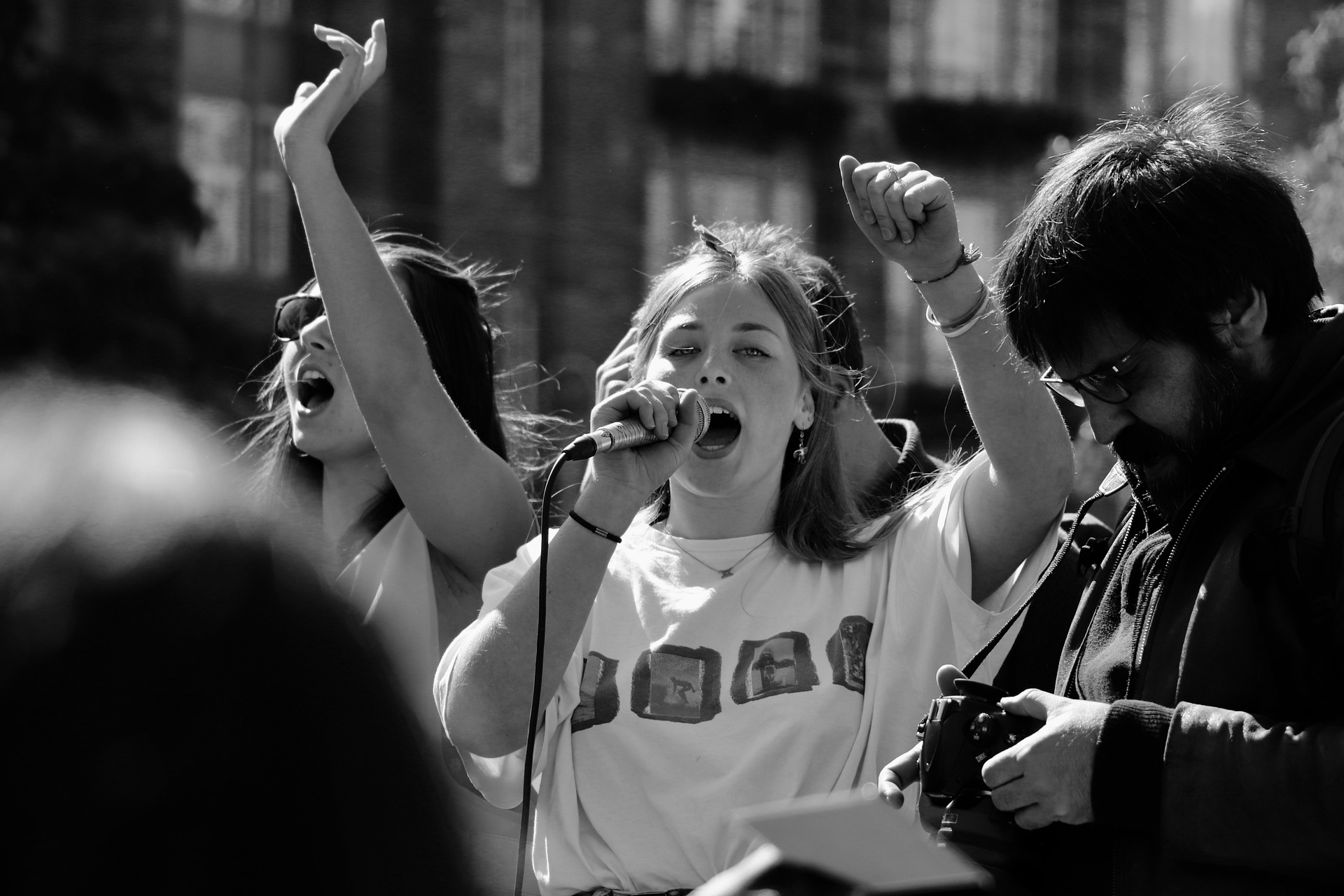 Members of Generation Z are engaged with many popular social issues. Learn what the top Gen Z social issues are and how you can get involved.
What Are the Top Gen Z Social Issues?
As the most connected and progressive generation yet, it's no surprise that Gen Z is on the forefront of many of the trending social issues that directly affect them. From climate change to mental health, social equity among race and gender identities, gun control and economic concerns, Gen Z is leading the charge for change on a variety of fronts. Here's a closer look at some of the top Gen Z social issues.
When it comes to climate change, Gen Z is the most vocal and proactive generation yet. They are often described as the "climate change generation" because they are coming of age in a time when the effects of climate change are already being felt by communities around the world. In addition to speaking out about the need for action, Gen Z is also taking concrete steps to reduce their carbon footprint and promote sustainable living. For example, many members of Gen Z are choosing to live car-free lifestyles and are advocates for renewable energy sources.
Mental health is another important issue for Gen Z. Due to the high demands of modern life, this generation is more prone to anxiety and stress than any other before it. In response, members of Gen Z are working to destigmatize mental health issues and break down barriers to seeking help. They are also using technology to their advantage by seeking out online resources and support groups.
Finally, economic concerns are also top of mind for many Gen Zers. This generation is coming of age in a time of great economic uncertainty, with rising college costs and limited job prospects. In response, members of Gen Z are advocating for affordable education and workplace policies that promote work-life balance. They are also using their entrepreneurial spirit to start their own businesses and create their own job opportunities.
1. The Environment 
Climate change has been a pressing issue for many young people, particularly members of Gen Z. According to a 2019 survey by Amnesty International, 41% of Gen Z respondents cited global warming as the most important issue facing the world. This trend can also be seen in the increasing popularity of initiatives like the Global Climate Strike movement and support for politicians who prioritize environmental policies. In simpler terms, young people recognize the urgency and impact of climate change and are actively working toward finding solutions. 
2. Mental Health
In recent years, there has been a growing concern about mental health among younger people, particularly in Generation Z. The COVID-19 pandemic and resulting social isolation has only worsened this crisis, as students were forced to adapt to distance learning and limited in-person interactions. 
This lack of social interaction and increased stress can lead to a decline in mental health, and it is important for individuals and communities to recognize the signs and provide support to those who may be struggling. It is also crucial for larger systems, such as schools and health care, to prioritize mental health resources and support.
3. Racial and Gender Equity 
In recent years, the issue of inequality in society based on factors such as race and gender has become more widely recognized and discussed. This is not a new problem, but it has gained renewed attention thanks to the power of social media to bring injustices to light. Gen Z, in particular, seems to have a strong desire for change and an understanding of the need for inclusion and equal opportunities.
4. Gun Control
In recent years, there have been an increasing number of school shootings in the United States. These tragedies have sparked a national conversation about gun control and youth activism, with many Gen Zers advocating for stricter gun laws. The issue also intersects with race, as several mass shootings in recent years have been motivated by white supremacist ideology. Overall, Gen Zers are pushing for changes to address gun violence and its connections to racism and hate.
5. Economic Concerns
Gen Z's economic concerns stem from the fear of accruing debt, limited job opportunities and the difficulty of finding affordable housing. These concerns have been exacerbated by the financial insecurity many young people and their families have faced during the COVID-19 pandemic. In other words, Gen Z is worried about being able to financially support themselves in a struggling economy. 
Learn more about how pre-pandemic inequalities created gaps in recovery by visiting our blog.
The Generation Z Impact on Society & How You Can Get Involved
As a generation, Gen Z has proven to be more socially conscious and politically active than previous generations. They are using their voices and social media influence to bring attention to important issues such as climate change, gun control and equality. It is important for us to enable them to continue advocating for the change we all want to see in the world and not let their voices go unheard.
One way Gen Z activists can make a difference is by getting involved with organizations that are already making an impact on these issues. At United Way NCA, we work toward creating real, lasting change in health, education and economic opportunity for communities in need. By donating or volunteering with United Way NCA, Gen Z activists can help create a better future for everyone. For more information, contact us today to learn how you can help make a difference.
Jul 24, 2023
blog
Health Disparities: Creating Health Care Equity for Minorities
Despite significant advancements in health care, disparities persist among marginalized populations in the United States. While medical breakthroughs and improved access to care have benefited many, there are still profound […]