COVID-19 has caused an undeniable strain on many industries as companies all over have seen increased turnover, dynamic swings in revenue and sometimes indefinite closure. But how has the pandemic affected the employees of these companies? We wanted to find out.
Methodology
In this campaign, we surveyed an equal number of hourly workers in the construction, hotel and food services, manufacturing, health care, retail, tourism and hospitality industries. Along with the type of industry, the 1,300 survey respondents were also divided up by age and gender. We asked questions about their experiences with pay, turnover and work-related stress throughout the pandemic. The survey data was collected for one week in December 2021.
Hourly Wage Changes During the Pandemic
Every industry except for manufacturing has seen increased wages since March 2020. Upon first glance this may seem counterintuitive, but the raises aren't due to a booming economy or individual company success. The labor shortage has simply required businesses to offer more to keep their offices, locker rooms or assembly lines full. Employees in manufacturing aren't just missing out on these bumps in employee payment, however. Their pay is trending in the complete opposite direction. 
While the health care industry has unsurprisingly seen a high raise in pay, manufacturing's wages have dropped by an even steeper percentage than health care's wages have gone up. This is likely due to the production delays, factory shutdowns, varying supply chain issues and overall lowered citizen consumption the pandemic has caused. 
When we look at age demographics, Gen Z is doing the best for themselves, with an average 20.7% increase in hourly wages. The next highest percentage, Gen X's 7%, isn't even half of that. However, 7% is still quite high when compared to the percentages of the baby boomers and millennials we surveyed who have experienced very small wage gains. 
Which Industry Received the Most Earnings Increases?
As mentioned previously, health care workers have experienced the largest average increase in pay, but that is not the only category they're No. 1 in. Health care workers have also received the most widespread raises, with 30.9% of health care respondents claiming they've gotten a raise since the start of the pandemic.
This category is a bit more competitive than the last, as retail falls just behind health care with 29.8% of respondents earning a raise since March 2020. In fact, none of the industries, outside of manufacturing, reported less than a 20% wide pay increase. 
The generations are more competitive in this category as well. Gen Z still leads the pack with 32.1% of Gen Z respondents saying they've earned a raise during the pandemic, but even the baby boomers, who have the lowest percentage, sit at right about half of Gen Z's 32.1%, where as the lowest percentage in the last category, the 0.3% average wage increase that millennials have experienced, was 69 times smaller than the highest percentage (Gen Z's 20.7%).
How Much Are Hourly Workers Working During the Pandemic?
The short answer? Too much. Or, at least, that's what Gen Z and millennial workers are saying. While there wasn't a lot of variety in answers to the question, "Do you feel overwhelmed by the number of hours you work per week?" between different industries, 11% to 12% of our baby boomer and Gen X respondents answered "yes" to this question, while an average of 24.5% of our Gen Z and millennial respondents answered "yes" to the same question. 
But before you start calling the newer generations "lazy" or "unmotivated," 21.1% of Gen Z also reported that they've experienced an increase in hours since the start of the pandemic. In comparison, just 14.8% of Gen X respondents and 16% of baby boomers said they work more hours now than they did pre-March 2020. 
Also, Gen Z's two main reasons for calling out were to attend school (15.1% of responses) or catch up on sleep (22.7% of responses). In comparison, just 3.3% of millennials mostly took time off to attend school, and 11.3% to catch up on sleep, while no baby boomer or Gen X respondents said their main reason for calling out of work was to attend school and an average of just 3.6% of both our baby boomer and Gen X respondents mainly took time off to catch up on sleep. 
Every generation has struggled with working more hours since the pandemic began, however. While 21.1% of respondents say their workload has decreased and 41.2% have seen little to no change, 37.7% say their workload has increased since March 2020. And with more hours comes more problems: 33.2% of employees said that they do not receive an adequate amount of breaks at work, and 37.8% of employees said that they do not feel comfortable taking time off.
Closing Thoughts
While the pandemic is approaching the two-year mark and it's still impossible to predict exactly when life will return to pre-pandemic "normal," hopefully the continuing rollout of vaccines (and boosters) across the nation will lessen the need for increased employee workloads. Until that time comes, try to show some extra compassion to the workers you run into in your day-to-day life. You never know what is on someone else's plate. 
At United Way of the National Capital Area, we're committed to the health, education and economic opportunity of every person in our community, regardless of race, gender, income, and ability.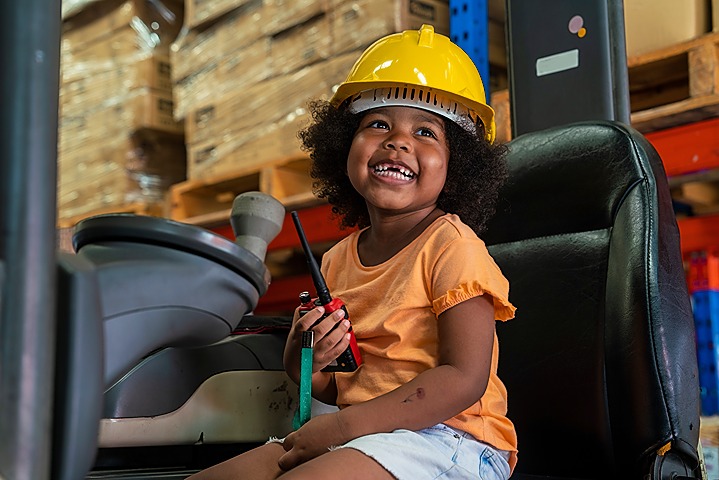 May 19, 2023
blog
Gender Roles and Norms: What Are They & How Do They Affect Children?
Gender norms are deeply ingrained in our society and can significantly impact individuals, particularly children. Restrictive gender norms often limit children's potential and opportunities, affect their self-esteem and mental health, […]
Stay Connected to United Way NCA
Sign up for our newsletter
Our quarterly newsletter, Community Matters, keeps you informed on all things United Way NCA, including volunteer opportunities, news, upcoming events to attend, a letter from our president & CEO, Rosie Allen-Herring, and so much more.